You can read all the latest news and information from around the Trust in our quarterly magazine Spotlight.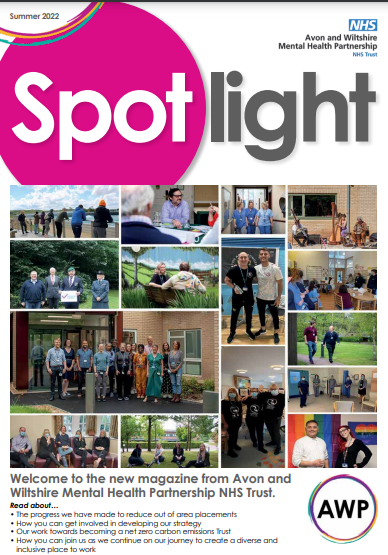 To read the latest edition of Spotlight please click here.
If you would like to feedback to us about Spotlight or have ideas for stories you would like to read about please get in touch. Please email awp.communications@nhs.net.
We would love to hear your feedback!