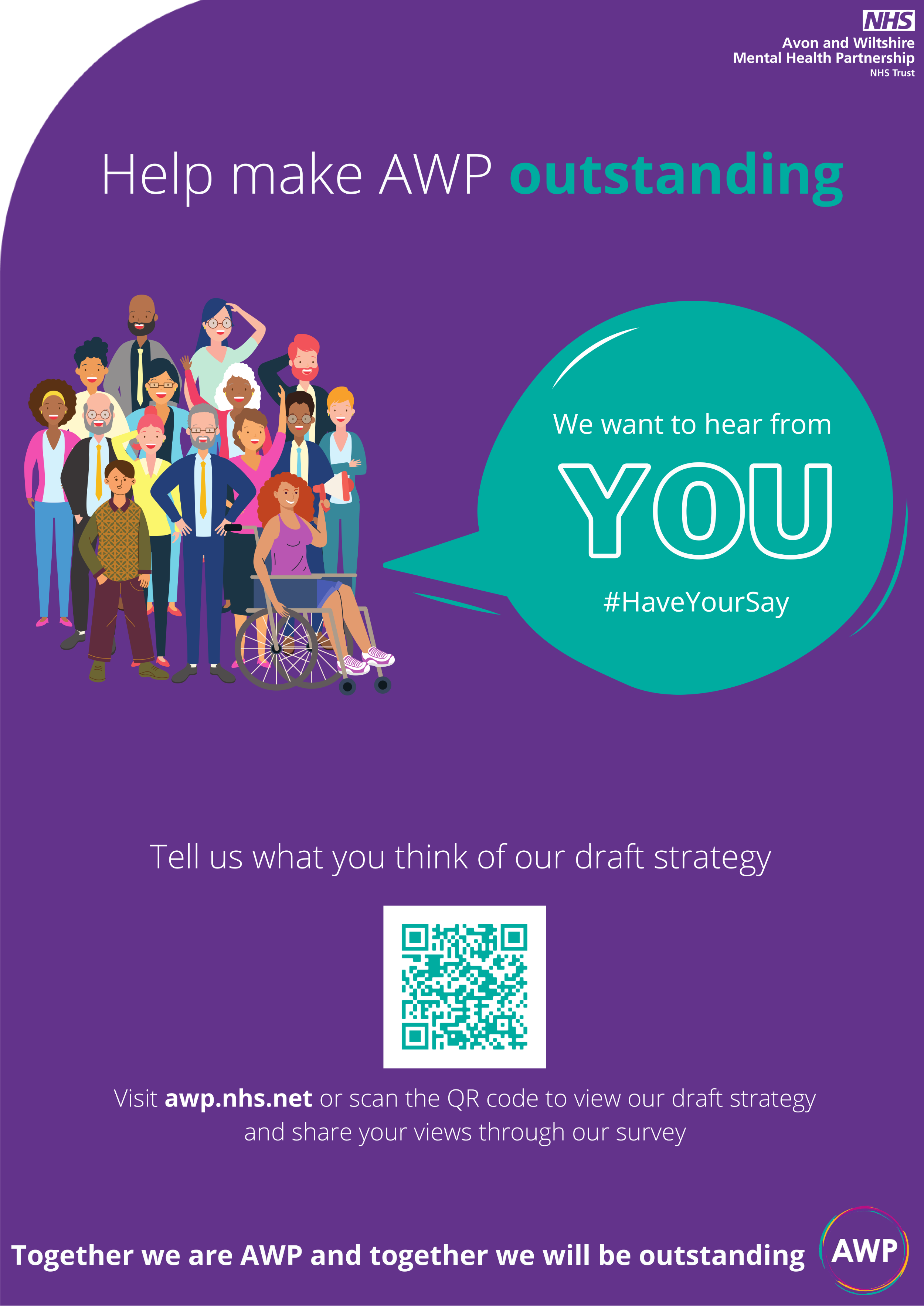 ---
We are delighted to be able to share with you the Draft AWP Strategy 2022-2025. This document is the outcome of many months work for lots of people across the organisation. It is the first step in setting out AWPs vision for the future, sharing our draft strategic direction and objectives, the challenges and opportunities we face, our clinical, people and quality strategies, our approach to transformation and how things like finance, estate, digital can support us to achieve "Outstanding AWP".
Our strategy is an ambitious one: to become the highest quality mental health and learning disabilities provider in the South West, delivering outstanding care, through outstanding people and providing sustainable services that are delivered in partnership with our network of partner organisations.
We know however that this is only the first stage and that is why we are going to go through 3 months of engagement with our colleagues, patients/service users, partners, local population and stakeholders.
We need to hear from you.
To feedback on the strategy please follow the link below or use the QR code, where you will be taken to a survey which will ask you a set of questions and give you the opportunity to share your thoughts and comments.
We will also be hosting a number of public events in November for you to come along to and meet with us. Please see event details below:
We would like to take this opportunity to thank you for your feedback and contribution and helping us shape our strategy so that we can become Outstanding AWP. Together we are AWP and together we will be outstanding.
Page last updated: 6 October 2022