Publish date: 25 February 2022
Eating disorders are complex mental illnesses and can affect anyone, no matter their age, gender or background. It can take a long time for someone with an eating disorder to be ready to access help and treatment. However, the sooner they do, the more likely they are to make a full recovery.
Now, a mental health trust is amongst the first in the South West to employ Peer Support Workers to help people experiencing eating disorders in the community. The Trust are also working on research to increase our understanding of eating disorders as well as being part of the team developing an app to support people living with eating disorders.
Jade Southron and Jess Cox work for Avon and Wiltshire Mental Health Partnership (AWP) NHS Trust's STEPS Community Eating Disorders Service for adults.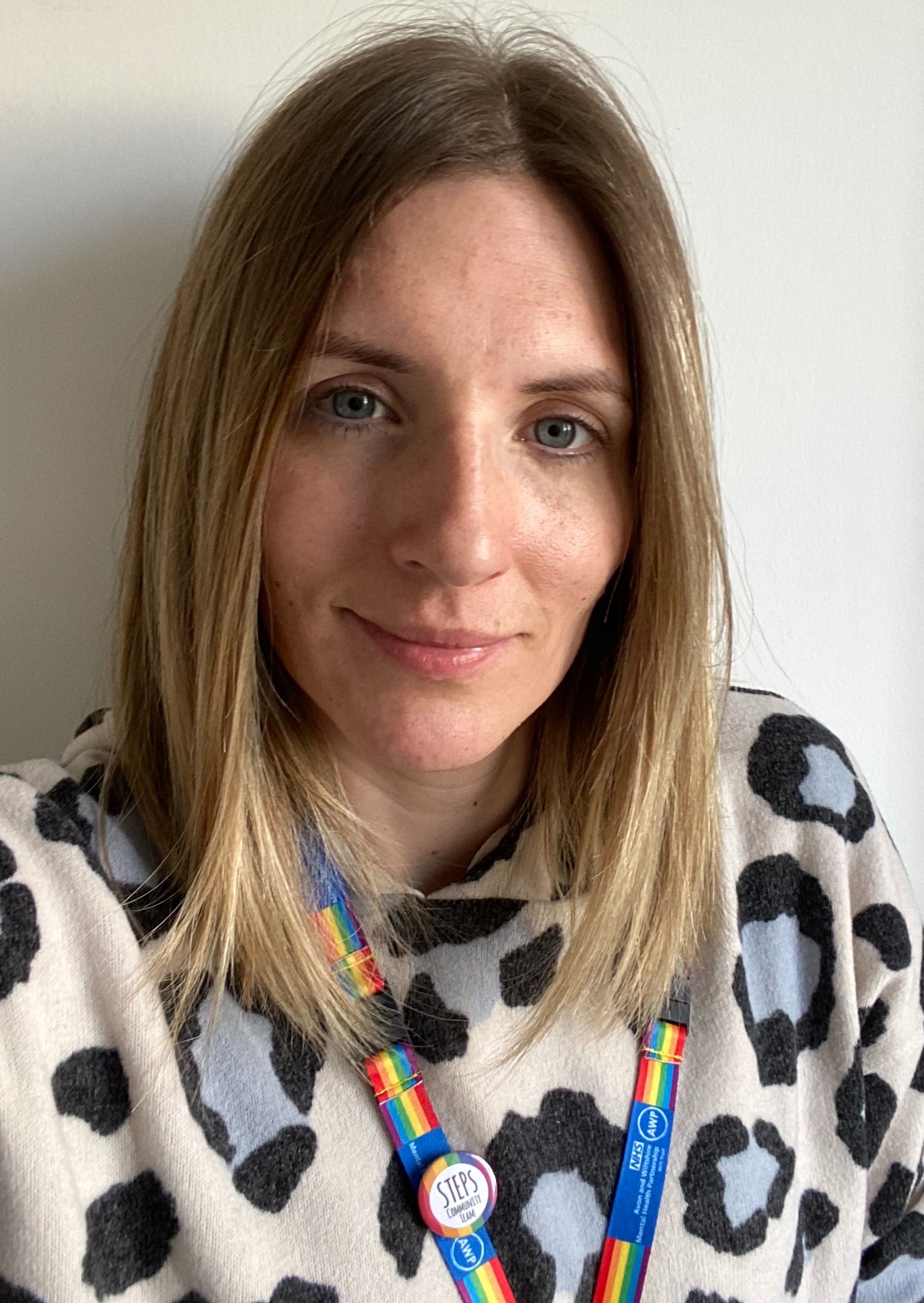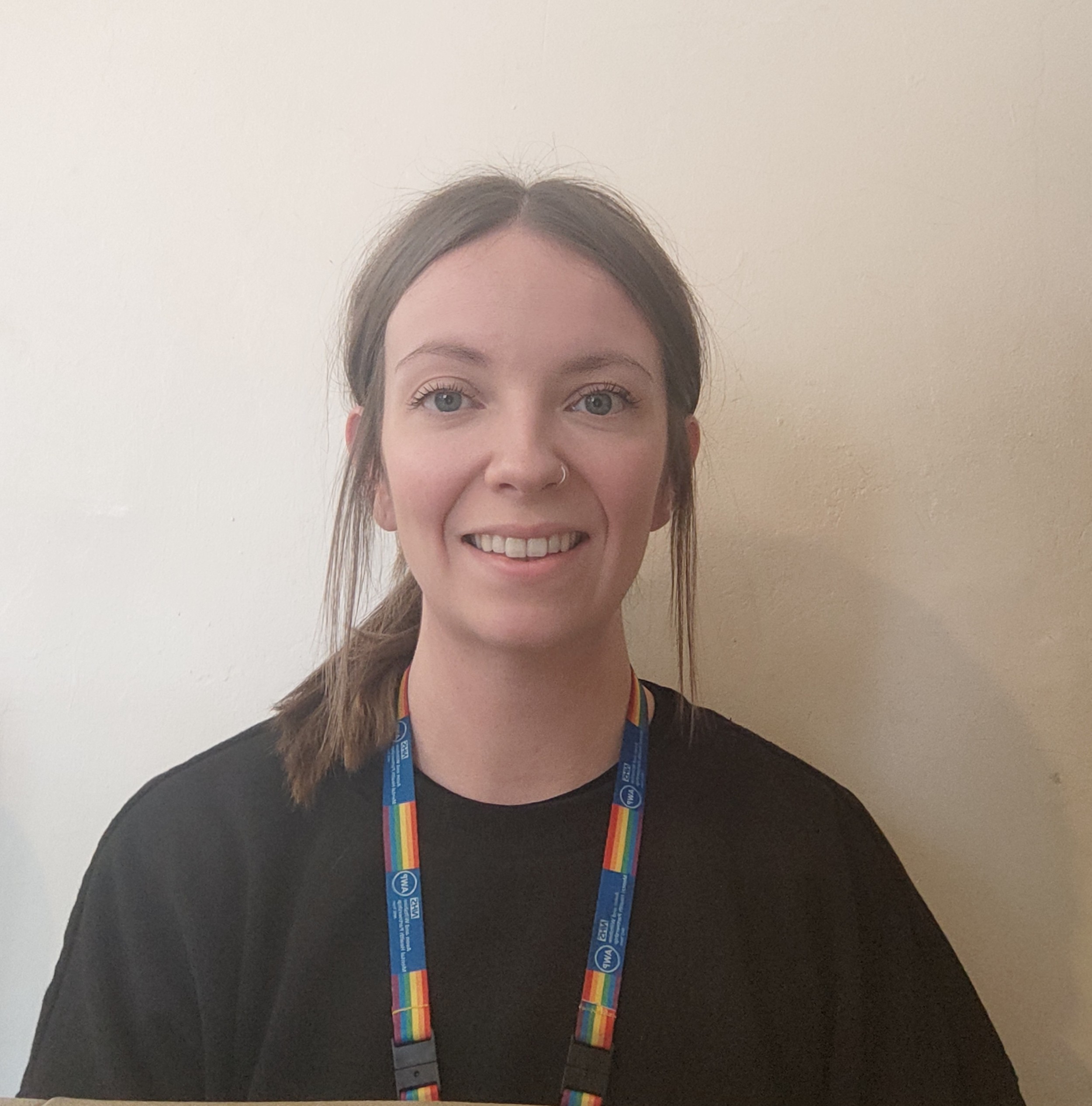 Jess and Jade use their own lived experience to help support those under the team's care. They are currently working with young people transitioning from Child and Adolescent Mental Health Services (CAMHS), supporting those who are awaiting inpatient treatment, or being discharged from inpatient to community services. They help with practical activities like going to the supermarket or supporting challenging meals and developing group sessions.
Jess said: "I love that the peer support worker role allows us to use our lived experience in a positive way. I am passionate about being able to help others to see that recovery is possible and helping service users to feel empowered to meet their personal recovery goals. I understand only too well that different things work for different people and I believe that peer support can help to identify positive ways of working that are right for each service user. I aim to offer a safe outlet where these topics can be explored with empathy and understanding by someone who has walked a similar path."
Peer support work gives the opportunity for service users who are struggling to talk to someone who has experienced and overcome similar hurdles and can inspire and motivate change.
Jade said: "I am truly committed to using what I, and others, have learned through treatment and recovery to support and evoke hope for service users. My passion is to help others on their journey to a fulfilled life and making sure no one is left unheard, and I believe peer support work can help this happen."
The STEPS Community Eating Disorders Service for adults supports people in Bath and North East Somerset, Bristol, North Somerset and South Gloucestershire. They are looking to recruit new team members to focus on working with young adults in their new early intervention pathway.
If you are interested in working with the team, please email: awp.contactsteps@nhs.net
The research: Eating Disorders Genetics Initiative (EDGI) study
In order to further understand eating disorders, Avon and Wiltshire Mental Health Partnership (AWP) NHS Trust's Research and Development Team is looking for people who have experienced eating disorders such as anorexia, bulimia and binge-eating disorder, to take part in the Eating Disorders Genetics Initiative (EDGI) study.
The study will explore the risk factors in individuals who have experienced difficulties with food to better understand the genetic and environmental links to eating disorders in order to improve treatments.
To take part in the study, participants must:
Be aged 16 and above
Live in England
Be currently experiencing or have experienced an eating disorder
When prompted about where they heard about the survey, please select AWP. To find out more about the study, go to https://edgi.org/ or you can watch this helpful video: https://www.youtube.com/watch?v=rpa48qoMrMs
Eating Disorder Support app
A range of help and support is available to help people who have an eating disorder and those who support them, however, people in the region with lived experience of an eating disorder have helped to develop a new Eating Disorder Support app, which provides useful information, self-care tips and links to support.
Bristol Health Partners' Eating Disorders Health Integration Team (ED HIT) and Expert Self Care brought together public contributors with lived experience, topic experts, charities and other partners, including Avon and Wiltshire Mental Health Partnership (AWP) NHS Trust, to create the app, which has been downloaded more than 5,000 times since it launched in January.
The Eating Disorder Support app, which is free to download for iPhone on the Apple App Store and for Android on Google Play, makes reliable, evidence-informed information about eating disorders more easily accessible, in one place, even when offline. It offers local information for people in Bath and North East Somerset, Bristol, North Somerset and South Gloucestershire and aims to educate people about eating disorders. It also provides information about what to do when concerned or in crisis, promotes wellbeing and safe self-care to help people prevent, address and solve eating problems, and signposts to services and support.
A short video, which explains more about the app is available at: https://youtu.be/uDUEOq_nQno
More information about help and support available to people with eating disorders is available at: https://www.beateatingdisorders.org.uk/ https://www.anorexiabulimiacare.org.uk/ or https://www.swedauk.org/